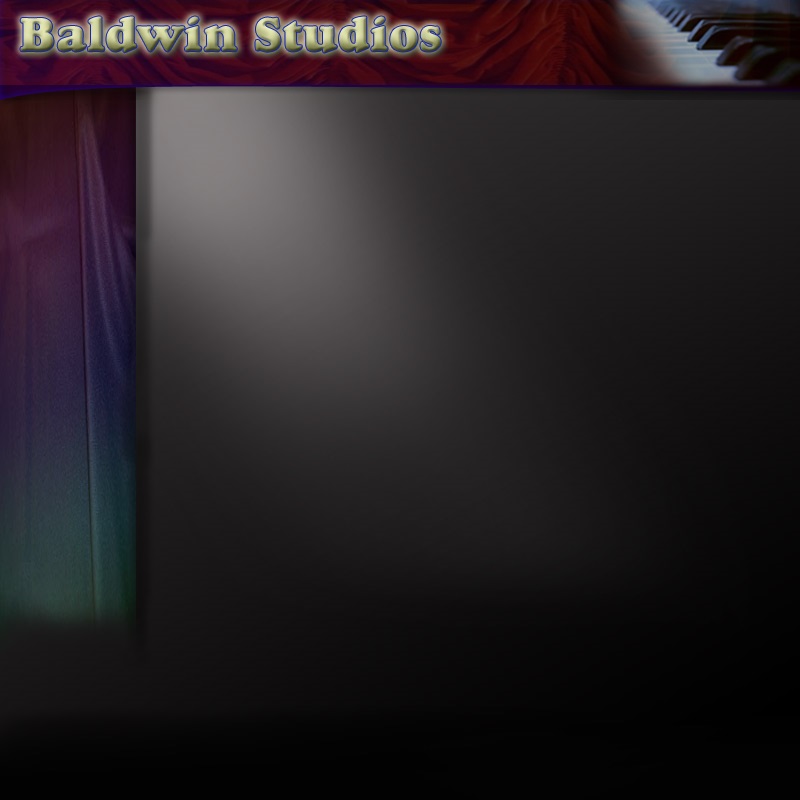 .
Teaching
Lessons are available for all ages and levels. Adults may begin from the basics or brush up on previous skills through University level. For those under 5 years please contact me for an initial consultation.
Lessons are available in Reno and Sparks NV. Please ask about scheduling times, locations and to sign up for your first FREE lesson.
I thrive on referrals! Please refer me to everyone you know! :-)
Piano Lessons:
How to sign up: Parents: To get started on piano, please try introducing the piano somehow first to your kids. Maybe a relative has a piano they can try out a few times? If you already own a piano, place it in an area where they are likely to use it? Please ask Richard if you have questions about getting a piano, types of pianos, good priced deals and such.
Once curiosity is well into the process, not waiting too long to start piano lessons is also key so that bad muscle habits don't begin to form. There is much enjoyment when chaos and confusion turns to into brilliant sounds and musical harmony during the stages of learning the instrument.
What Type of Piano?
Piano - Students will need an upright acoustic Piano, or have access to one daily. This applies for beginners to intermediate levels. A Grand Piano of any size is ideal for advanced levels.
Keyboard Students - There are many types of keyboards available and ideally your keyboard should have at least 66 to 88 keys with built-in speakers. It should have weighted keys, or at least loud and soft touch sensitivity, a foot pedal attachable with a plug on the back, as well as ideally a USB and/or MIDI ports on the back (for plugging into a computer or MIDI digital music controller system).
Professional keyboards called "Synthesizers" allow variations in electronic sound. They must be plugged into amplifier speakers or USB to computer to be heard. They are very complex and capable of creating amazing sounds. Just knowing the basics can give hours of enjoyment! Much of Popular(Pop) music relies on just keyboards. Learning about chords, sound modulations, patches and connected computer software allow one to get the most out of the instrument! Playing keyboards in a band should also be possible once the synth is mastered!
'Keyboard technique' is much different than acoustic piano technique! For best results in advancing skills, it is recommended to start with a traditional acoustic piano. Experimenting with a cheap keyboard can start the process if no other options are available, but please get a real piano as soon as possible!
Piano Methods:
Dexterity of finger, hand and arm motions are taught to allow students to excel from the basics to advanced college level piano playing. Reading and music interpretation are also emphasized at all levels. As a supplement to written music, Improvising, contemporary Jazz (chordal harmony and improvisation) and popular styles may also be learned based on insterests.
Students also learn theory of music as foundation to harmony and musical structure. This is learning the science behind the music.
Keyboard Methods:
Students will start with the basics of reading piano music to know how to get around the keys. Keyboard technique is best understood by chords and harmonies. Learning to hear melodies and improvising is also part of the process. Creating new sounds called "patches" using the type of keyboards that offers this feature is also learned. With good keyboard skills a student should be able to play keyboards in a band. Vocalists are encouraged to learn keyboards as a foundation to their singing.
---
Voice Lessons:
How to sign up: Once one is singing regularly and wishes to learn how to sound better, that's when to sign up!
A Keyboard of any size or Regular Acoustic Piano (tuned to A440) will also be needed for basic music reading and harmonizing.
Vocal Methods:
When teaching the basics, folk tunes and theater songs are emphasized. Once the basics are mastered the next step are vocal Opera techniques. This progression should allow students to advance beyond just the ordinary singer, toward any style of music they choose!
Vocal Opera techniques require stamina, dexterity and benefit everyone! Opera technique and harmonies of chord structures are rooted in early music. This makes it similar to Latin being the foundation of western languages. Once the foundations are mastered, styles of singing branch out from there. Contemporary singing styles such as pop and jazz are derivatives of early classical styles.
Methods Overview:
The desire to play piano, or sing, then perform and please audiences is what everything is all about! Performing is what creates momentum to excel in music! With consistent practice and paying close attention to detail, all things are usually possible.
Students can also perform at recitals when a number of students are ready to perform. Recitals offer great entertainment and opportunity to watch peers perform! Audience members are fellow students, friends, family, parents and also the general public. Performing in front of an audience is really what the process is about. So this should be understood from the very beginning of music study.
Fast Track Lessons
This is the quickest and most efficient way to learn piano and voice. Lessons on 'Fast Track' are for students or parents who want to excel in skills faster and more efficiently. Fast track is a more complete process on the study of piano or voice. The Fast Track is guaranteed to show better results in musicianship and overall performance excellence.
Practicing
Developing musicianship requires concentration in a non-distracting environment. The practice environment can make a difference for the better. Please be sure to make it possible for practice each day of the week.
Practice is best when everyone (or dogs, cats) are not making excessive noise, or elsewhere in the home. Singers should do the same. A separate room is ideal to practice singing, as concentrated singing is usually most effective when most are not around.
Television
When favorite shows are on, practice is distracted. Simply record favorite shows and watch them later, or plan practice away from television.
Music Athleticism
Most folks today are familiar with 'listening' to music, not making it. Playing the piano or learning to sing is much different than listening. The actual process is about learning how to be athletic and learning dexterity of muscle movement. It is not much different than learning to play tennis, golf, soccer or any other sport.
Scheduling Practice
There are many things to consider on how to schedule practice effectively. Please ask about the process for best results!
Students who enroll should be ready to practice regularly. Parents who enroll their kids should encourage practice along with other activities. Please be sure there are not too many activities going on in their world to allow for regular practice.
For beginners and advanced students, developing reliable music skills such as practice and sightreading techniques are all part of music study.
History of Weekly Lessons
Learning piano and vocal song weekly via individual lessons is a true method of musical success! Weekly lessons combined with practice at home and hard work develops technique and dependable ability. Students become motivated simply by improving their skills on a regular basis. When they see the result of their efforts they learn HOW to improve their skills and they are gratified as amateurs and pros alike!
Beethoven had weekly music lessons too! Have a look at his teachers here.
Ready to get started? Please sign up Now!